Roman London
Join Caroline Powell for a walk around the City of London, delving into its Roman history.
You will hear how the Romans came to the British Isles in 43AD and how important the Thames was in encouraging the Romans to establish the trading port of Londinium, which ultimately became the City we celebrate today. You will see fragments of the Roman wall that surrounded Londinium and see the remains of Roman pavements and artefacts from the people who settled in the area until 410AD.
Expert archaeology carried out over the last 70 or so years has resulted in the preservation of parts of some astonishing structures, including the Temple of Mithras that lies below the Bloomberg Building, near to the Bank of England and the amazing amphitheatre discovered during the deep excavations for the Guildhall Art Gallery.
The City of London has a rich collection of Roman sites if you know where to look! This guided walk unwraps the layers of history in our 'Square Mile'.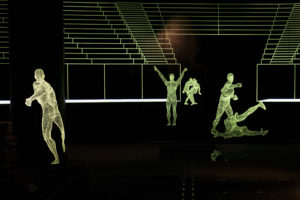 Meet at the grass at Tower Hill London EC3N 4DH close to the Tower of London, overlooking the Merchant Seamen's Memorial and in front of the Four Seasons Hotel and Trinity House.
The walk ends near to the Museum of London, which has a wonderful Roman Gallery for you to enjoy  in your own time.