We're delighted that three of our walks are part of Open House 2021 (Slavery and the City, A River's Tale & Order and Disorder).  These walks are now fully booked, so why not join us on one of our regular Walks. In the meantime, here our Top 5 Picks in the City of London which you can visit during Open House:
A unique opportunity to visit the Bishop of London's residence and garden, a 17th Century mansion house within a stone's throw of St Paul's Cathedral. Photo © 2018 Paul the Archivist CC BY-SA 4.0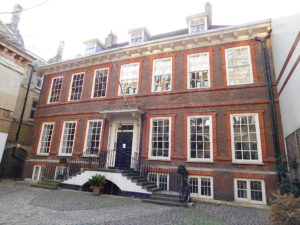 Built on the site of Thomas Cromwell's London home and now occupied by the Worshipful Company of Drapers, and used as Buckingham Palace for The Crown. Blingtastic!  Photo ©sixinthecity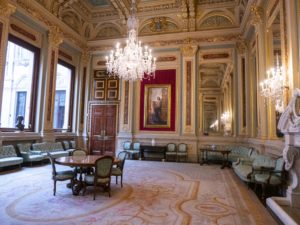 If modern architecture is more your thing, then visit the brutalist style home of the Salters' Company and its lovely gardens housing part of London's Roman walls.
A Grade II listed building in Anglo-Dutch style complete with elegant rooms, a library of print related material and even the first public swimming pool in the area.
Crusader knights, Magna Carta, the Da  Vinci Code and 800 years of history  – all in one church which has been here since 1185.